For over five years, Corona and its partners have been gathering on Twitter each week to chat live about topics in the horticulture, tree care and landscape industries. Here you will find a listing of upcoming chats and topic for discussion. All chats take place live at 11AM/ 2PM EST.
On Tap for GILN Chats
---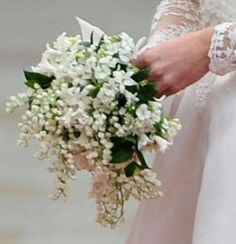 2/29 - #plantchat - The Language of Flowers & Other Romantic Floral Traditions for Leap Year with the American Horticultural Society. What does a gift of red roses mean in the Language of Flowers? Decipher the messages in Kate Middleton's bridal bouquet. What bouquet of flowers would be a proposal from a woman to a man on Leap Day? What flowers are the most romantic for you?
3/1 - #treechat - Make Videos for Social Media with No Budget or Skill for Businesses, Organizations and Professionals on a special #SocialTuesday topics with Chris at Corona Tools
3/2 - #landscapechat - Labor Management technologies for landscape business owners with Lawn and Landscape. Learn about apps and software making the task easier and efficient
---
3/7 - #plantchat - Share Your Garden Firsts with Proven Winners - What's the first thing to bloom in your landscape each spring? Or first edible you harvest? Or your first perennial to bloom? Come share your firsts with us!
3/8 - #treechat - Come talk about Urban Forest Master Plans with Arbor Day Foundation and special guest, @treesrtheanswr, Josh Behounek, Coordinator of Urban Forestry Services.
3/9 - #landscapechat - Join us for Outdoor Irigation Efficencies with Jains USA and guest host UF/IFAS Miami-Dade County Extension. Cloud-based irrigation timers. Central control. Apps for everything. Today technology is facilitating outdoor irrigation efficiency like never before.
---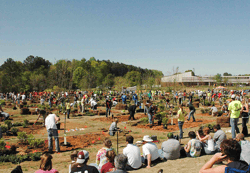 3/14 - #plantchat - Come chat with the Rodale Institute live for a great topic on organics and organic living.
3/15 - #treechat - Come talk about Tree Risk with Trees Are Key, Paul Johnson and special guest, Susan Granbery, Urban & Community Forestry Coordinator, with Georgia Forestry Commission.
3/16 - #landscapechat - Join us from the road for a fun tweetup live from the 40th National Collegiate Landscape Competitions from Mississippi State University! With NALP, Permaloc Edging, and Stihl USA as we kick off the event.
---
3/21 - #plantchat - Come kick off Spring 2016 and talk Roses with a American Horticultural Society and guest, Monrovia Plants. We'll be sharing information about flower carpet roses and we'll have a special giveaway for one lucky participant!
3/22 - #treechat - Spring Trees ID - join us for a fun visual tree chat about favorite spring trees! Test your identification skills and be the first to tweet out the tree name.
3/23 - #landscapechat - Celebrate our 5th Anniversary with us as we look back at past chats and invite previous hosts to join us! Share your favorite topics and tweets from the past 5 years!
---
More topics to come so bookmark this page to see what's ahead on a GILN chat. If you have questions for the host and topic, feel free to leave them in the comments section below!
Join the Conversation
Join the conversation via Twitter each week and don't miss out on these exciting topics! Just sign into Twitter and search for #plantchat, #treechat or #landscapechat so you can follow the conversation and share with the community. Be sure to add the hashtag to all your tweets or check us out on Tchat.io that will add it for you and hide retweets to make it easy to follow the conversation.

If you do miss the live event, you can still access the Storify recap, accessible 24/7 that will be posted following the live chat. The transcript includes all the information and links shared during the discussion.

About GILN
Connect and share with the green industry leaders live on Twitter and 24/7 to learn and share about hot topics in the green industry. The Green Industry Leaders Network (GILN) presented by Corona and its partners are an alliance of professional organizations who are advancing the horticulture, tree care, and landscaping industries.